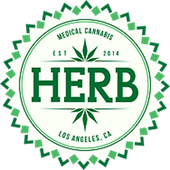 HERB specializes in searching out the very best cannabis products being produced in California. We stock flowers, concentrates, edibles, and everything in between. Our team is always on the look out for the newest and highest quality medicine possible, so give us a call and see for yourself why everybody is talking about HERB!
ALL First Time Patients receive the following:
FREE Top Shelf Gram (of your choice), FREE Edible, FREE HERB Bic Lighter, FREE HERB Stickers, FREE Delivery (usually in 30 minutes or less!)
Place Categories: Medical Delivery
Report this?